PROVEN RESULTS
The Heelift® name in the Wound Care Industry has become synonymous with high-quality offloading products for heel pressure ulcer prevention.
Experienced TEAM
Moorings Mediquip are distributors of Heelift in the UK and Ireland. Moorings Mediquip has recruited a team of staff specially trained in pressure care and between them have more than 100 years of experience.
eliminate pressure
The Heelift® completely eliminates pressure as the heel is floated in protective space. Studies prove Heelift® Suspension Boots provide a pressure-free environment to help eliminate and prevent pressure ulcers.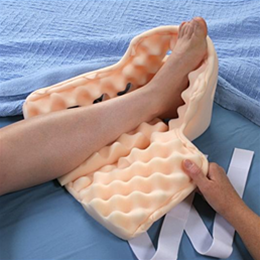 Heelift Standard Suspension Boot
Heelift Standard Suspension Boot has long set the bar for heel pressure ulcer prevention and treatment. Heelift effectively eliminates pressure from the heel by offloading all pressure from the heel and redistributing the pressure to the calf, preventing the development of heel pressure ulcers.
MORE INFORMATION
Heelift Glide
Heelift Glide is a premium offloading product from DM Systems. In addition to elevating the heel in a pressure-free environment, the smooth exterior fabric on Heelift Glide helps the patient's leg "glide" across the sheets and under the blankets, assisting in keeping the boot in place on the patient's foot.
MORE INFORMATION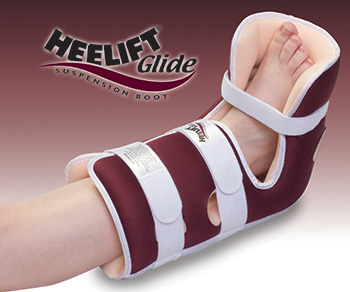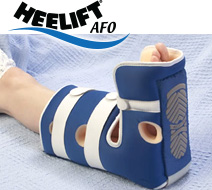 Heelift AFO
Heelift® AFO offers a simple solution for patients suffering from conditions like plantar fasciitis. Unlike typical ankle foot orthoses, Heelift AFO is made of a soft foam that helps protect the patient's other leg.
MORE INFORMATION